Don't Let the IRS get the Best of You...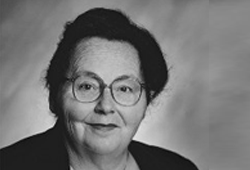 Some years ago, when I retired from my part time job, I decided to cash in my work annuity. In doing that I would have lost a considerable amount to the IRS so I decided to create a Gift Annuity through the UM Foundation of New England.
I love the warmth and close community of our small congregation at Tuttle Road UMC in Cumberland. Their constant struggle to meet the budget prompted me to name them as beneficiary of the Gift Annuity. Besides the one-time initial tax deduction, four times a year I receive interest checks to augment my income. At my demise, the principal interest will then revert to my church. (The interest rate is much better than at any of the local banks. I've made phone calls).
My church will now benefit for years even when I am no longer there to fill out a pledge. Everyone should consider investigating this profitable course of leaving a legacy that will provide years of support for your own family, church or favorite charity.
Eileen Wyatt
Cumberland ME