Hooked on Annuities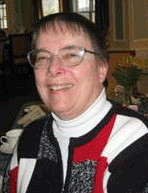 Back in 2002, Janet Johnson invested in her first charitable gift annuity with the United Methodist Foundation of New England. She used part of the profit from the sale of her little house in the Pocono's to fund the annuity. After the sale of her house, she moved into the Concord campus of the New England Deaconess Association that is now the beneficiary of the first annuity plus another two annuities purchased in 2004 and 2005. In the meantime, she reaped, and continues to reap, extraordinary benefits including a huge tax write-off for the year of purchase and quarterly interest payments that are only partially taxed.
Now, thoroughly "hooked on annuities", she has gone on to purchase one in 2006 and another in 2007. The first annuity contributes to the "Together For Tomorrow" campaign of the New England Annual Conference. The second names the Preachers' Aid Society as beneficiary. Just last week she signed up again for another $5,000.00 annuity for Preachers' Aid. All the annuities combined total $50,000, which will give her an annual income of more than $3300.00 for the rest of her life - only half of which is taxable!!
This extra income has enabled Janet to do considerable traveling, and she is still able to tithe her pension income to her local United Methodist Church. Janet says "I am very grateful for this opportunity to donate to the work of the United Methodist Church and still receive such great personal benefit".
If anyone would like to contact Janet for further information about her "annuity giving" she would be happy to share her story. Email Janet C. Johnson at
jan-low@juno.com
.